Personalized Photo Projection Necklace Heart With Picture Inside
Translation missing: en.products.product.price.regular_price
$45.00
Translation missing: en.products.product.price.sale_price
$45.00
Translation missing: en.products.product.price.regular_price
$0.00
Translation missing: en.products.product.price.unit_price
23 people are viewing this right now

Forever Keep Your Memories Close to Your Heart with Our Personalized Picture Necklace
Adeptly Made, Developed to Last - Our photo Necklace
A personalized heart photo necklace for anything you love,Cherish in the gift of life.
Introducting our classic photo necklace with picture inside.As humans, we like to love preserving our memories via the use and love of photography. Yet as time goes on, these treasured memories often vanish, and we frequently wish we could forever keep them in our minds and hearts forever. Your treasured photos and memories may now be forever kept near to your heart forever with the help of customized picture necklaces.
Necklace with a picture inside it, you can take your treasured memories with you everywhere you go. It's a special and significant item. It serves as a continual reminder of the individuals, locations, and events that hold special meaning for you. You may feel closer to your loved ones and the memorable times in your life by wearing a customized picture inside your necklace.
Also, wearing our gold engraved photo necklace might spark conversation and be certain to grab people's attention because they have a natural curiosity for cool items and unusual accessories. You might take the chance to talk about your background and the significance of the pictures and the gold and silver pendant on your necklace.
You may commemorate the relationships and experiences in life that are the most significant with this exquisitely made custom made, personalized heart photo necklace with a picture inside. Our picture necklaces is the ideal gift for birthdays, anniversaries, or any precious moments since they are thoughtful and meaningful. A photograph that has special importance to the mother, Father's day, or the receiver or anniversary can be added to the heart photo necklace to make it more personalized.
How Can I Order a Personalized Heart Photo Necklace ?
Pick a photo of your choice

Upload the picture

Full the Acquisition
Allow us to deal with the purchase and remainder. We provide a safe and secure checkout of purchase and shipping, complete with 100% buyer defense. You will certainly also obtain a live shipping tracking number after completing the purchase and acquisition.
Photo Necklace Processing Time
We are shipping and facing a very high shipping demand. Orders may take up to 4-6 business days to be shipped out
Personalized Heart Photo Necklace Details:
• Heart Pendant: 18mm x 13mm
• Necklace Chain: 16-inch chain with a 2-inch extended chain length
Material: High quality 925 sterling silver over silver plating,18k gold plating and rose gold plating.
How to use a Personalized Heart Photo Necklace ?
Switch on your phone's flashlight and place it at the back of the photo necklace to project the image of the picture onto a white wall.
Hold the photo necklace near the light with one eye to check out the picture. You can hold it versus light for creating images with a better impact.
Tap the electronic camera application on your phone's camera, and also point it at the sterling silver and pendant necklace's front side to divulge the subject of the picture.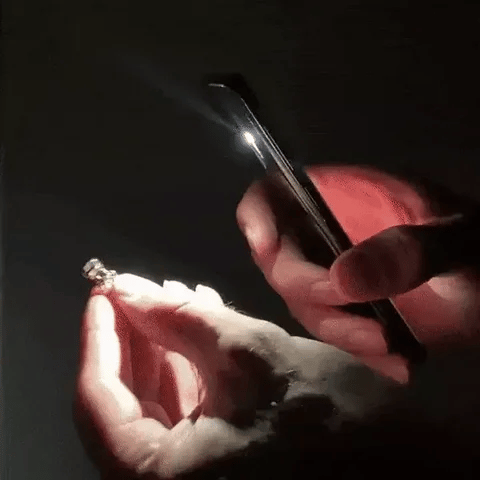 How to Choose the Perfect Picture for Your Photo Necklace?
Depending on your preferences and the importance of the photos to memories, you may choose the ideal photo for your necklace. Here are some pointers to assist you in selecting the ideal jewelry photo:
Choose a picture that is of great quality because it will affect how the necklace turns made. Make sure the photo is sharp and in focus.
Choose a photo with sentimental value: Choose a photo that reminds you of a pleasant moment or that honors a significant person or object for you.
How to Take Care of Your Sterling Silver Personalized Heart Photo Necklace ?
You must take careful care of your personalized photo necklace if you want it to last for a long time. Here are some pointers for maintaining your necklace:
Avoid getting wet: Water might ruin the Heart pendant and the photo within.

Since moisture might cause the pendant to tarnish or rust, keep the necklace in a dry area.

Regularly clean the Personalized Heart Photo Necklace  by wiping the pendant with a gentle towel to get rid of any dust or debris.
Are you prepared to present a gift that surprises everyone? Choose a heart photo necklace from Camillaboutique as a substitute for a traditional locket to demonstrate how much you care!
Can I put numerous pictures inside my personalized heart photo necklace?
We comprehend your wish to a custom photo necklace to showcase your unique personality of multiple photos within your picture necklaces, catching a range photo of special moments or featuring photo of several essential loved people in your life.
Sadly, our photo necklace and layout is limited to engraving options for just one picture per photo pendant. Nonetheless, there are several innovative options you might explore to integrate images from several photos right into your customized picture necklaces.
One idea is to create, craft, create or sort and create a personalized custom picture or image collection by utilizing a picture modifying software, browser or app to sort, filter and merge several pictures into a single photo or image together.
By doing so, you can still show all the valuable minutes of money or people you love to desire to forever include right into your custom necklace here.
Need to do is upload picture to post the consolidated photo, as well as we'll masterfully capture and inscribe pictures of it onto the photo pendant.
Alternatively, you could choose several options to add a custom picture inside a personalized necklace, customize bracelet or acquire numerous personalized necklaces here, each including a personalized distinctive or picture inside it.
This approach allows you to wear one pendant, one necklace and several pendants at the same time, attaining a classy split look necklace that highlights your valued items, memories, gifts, anniversary gifts and individual taste.
By selecting different chain lengths or materials, you your friends can assemble a striking device set that accentuates the originality of each wedding photo.
Can I use my necklace with an picture inside while swimming or showering?
While our individualized gold necklace and pendants are crafted from premium materials developed to stand up to daily wear, it is advisable to wear a work out caution when exposing the necklace or locket to water or moisture for extensive periods.
Frequent direct exposure to water, especially chlorinated swimming pool water or saltwater, might trigger the locket's products to use down with time, causing In addition, consistent exposure to water, as well as moisture, can impact the clarity and exposure of the picture inside the personalized picture inside the rose gold, or sterling silver heart pendant.
To make sure the durability and also conservation of your cherished necklace, we advise eliminating it before swimming or bathing. By taking this straightforward precaution, you and daughter can preserve the rose gold and necklace's beautiful condition forever and maintain your precious memories near to your heart for years ahead.
Can I provide a necklace with a picture inside as a present?
Definitely Yes! A a heart photo necklace or picture necklace pendant with an photo inside makes for a very thoughtful gift and also sincere present that is perfect for any special occasion. Express your love and also appreciation, and an individualized heart photo heart necklace functions as a unique and purposeful motion.
It's a fantastic way to celebrate considerable moments, honor shed enjoyed by loved ones, or simply advise somebody just how a lot they imply to the world around you. When providing a necklace with a photo inside as a birthday or holiday present to loved one, take these factors into consideration picking a a picture inside one necklace that holds significant meaning for the recipient, items such as a picture inside a treasured family picture, a picture inside a photo of a cherished family pet, or a picture inside of a remarkable moment shared with loved one.
This more personalization of touch will certainly make the gift even more personalizing unique and also memorable. To add and boost the gifting experience, you loved one can likewise offer the locket in a lovely gift box or pouch, adding a layer of consideration to your existing gifts.
This attention to quality image, price, quality price, detail high quality image and quality price will certainly make the gold necklace a gem, a treasured property forever, a gift for the lucky recipient forever.
Can I wearing my necklace with an personalized heart photo necklace to a formal occasion?
Of Course You can! This simple-style necklace featuring an picture within is crafted with a sleek and also stylish layout, making it a functional and timeless piece of jewelry, appropriate for any kind of event, including formal affairs.
The sophisticated rose gold, round pendant shape, and also fragile chain shape combine perfectly, including in your ensemble without overshadowing your overall look. gathering, feel cost-free to mix and match your necklace with various other sophisticated rose gold, accessories like earrings, bracelets, or rings.
Doing so will certainly help you accomplish a refined as well as natural jewelry look. The picture locket's underrated style permits it to quickly coordinate with different jewelry styles while maintaining the emotional value of the cherished photo inside.
What sets this locket apart is its price is not just its price but its weight and capacity to boost your style, yet likewise, its weight and capability to store and carry the extensive feelings tied to valued memory or cherished person.
This individual element adds a touch of heat and deepness to your fashion wear, jewelry and art statement, differentiating it from others.
Are you prepared to present a thoughtful gift for great birthday that surprises everyone? Choose a picture necklace from Camillaboutique as a substitute for a traditional locket to demonstrate how much you care!