Sort by
Featured

Best selling

Alphabetically, A-Z

Alphabetically, Z-A

Price, low to high

Price, high to low

Date, old to new

Date, new to old
UPGRADATING YOUR BRACELET GAME
Why bracelets?
You may find that there aren't many bracelets in your collection of jewelry. It's time to give them another thought, whether you dislike them or simply never thought to accessorize with them. Earrings and necklaces can't match the unique appeal of bracelets. If you're ready to give them another chance, you can also benefit from their unique relationship with rings.
The thing with bracelets is that they may bring flair to your wrist, which can unexpectedly finish your ensembles. They are suitable for a variety of situations and styles thanks to their various forms, materials, and colors. For dress- and black-tie-related occasions, metal bracelets are a perfect choice. There is a big range of bracelets at Camillaboutique that are suitable for both formal and informal occasions.


The interaction between bracelets and rings is quite intriguing. One must be the statement item, just like with earrings and necklaces, while the other must be the perfect match. Think about the texture, color, and material you want your bracelet to be made out of while making your selection.

Consider wearing a discrete metal bracelet that won't draw attention to yourself or others in a business situation. Because your bracelet doesn't have a casual vibe, choosing a metal bracelet also works well with the corporate look. You may dress stylishly too by wearing leather or gold chains or distinctive bracelets.

Remember to accessorize with exquisite jewelry when you're headed to cocktail parties or formal occasions away from the office. A fine diamond bracelet ought to help you shine and stand out.

More approachable attire is required for casual occasions. You're set with the selection of stylish bracelets from Kohl's. The texture and individuality that fine jewelry typically lacks is more than made up for by its stunning beauty. You might discover something with exactly the perfect pop element among fashion jewelry. Will a wood beaded bracelet enhance your boho look? What about a set of feather or two-tone bracelets? There is an accessory bracelet for every ensemble.
Other accessories to pair with your bracelets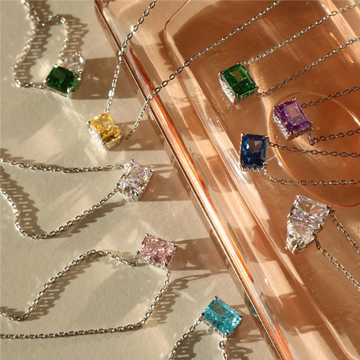 When your top can only do so much to draw attention to your neck, necklaces are your best bet. Make sure your necklace does not conflict with your earrings or your attire, as you would with other types of jewelry. When wearing stunning earrings, think about a subtle chain made of silver or gold. Naturally, if you're sporting a striking necklace, the same applies.

Consider a pendant in situations where chain necklaces are insufficient but statement necklaces aren't acceptable. They frequently straddle the border between the two quite nicely, and they go well with earrings, rings, and other jewelry.

Because they show our hands some affection, rings are wonderful. You have options when it comes to fine jewelry, whether you want it for statement-making, engagements and weddings, or high-class parties.

You don't have to settle with the typical diamonds and conventional cuts if you really want to propose. You may choose from solitaires, princess or round cuts, and halo rings to discover the ideal band to declare your commitment. Remember to return for your wedding bands when you've selected the ideal engagement ring. You can't go wrong with elegantly made rings for women and discretely fashionable bands for guy.